NOW ACCEPTING APPLICATIONS
Alert!!!! COVID-19
The Dickson County Sheriff's Office values health, safety and security of all citizens. COVID-19 pandemic is steadily evolving. Dickson has been blessed thus far, that being said. Dickson County is conducting on site visitation for family/friends. Family/friends have the option of visiting in custody persons on site or through the at home visitation. The on site visitation monitors have every other public monitor working in order to maintain a distance from one another.
Effective immediately the entry of Volunteers/Chaplain(s), Probation/Parole, Department of Children Services, CASA members and Attorneys has been revoked until further notice. Jail Industries, Road Crew and Landfill crews will not conduct business off the grounds of the Dickson County Jail in order to eliminate any public exposure.
Family/friends wishing to visit with in custody persons are welcome to visit the Dickson County Sheriff's Office website to schedule a at home visit. A at home visit allows the Family/Friends to visit in custody persons from the comfort of their home or from an electronic device wherever they may be. GTL and the Dickson County Jail worked closely to establish this being offered free to the family/friends. The allowance will be two (2) ten (10) minute at home visits a week for the next three months. Family/friends will still be able to schedule the twenty five (25) minutes at home visit however it carries a cost of $8.75.
Attorneys, Probation/Parole, Department of Children Services, Volunteers/Chaplains/Ministry, CASA members are welcome to visit the Dickson County Sheriff's Office website to schedule a professional at home visit. Once registered, the system will advise you to notify the Dickson County Jail. Please do so by email, we will begin the process of approval to get all set up for professional visitation. This is free of charge to the in custody persons and Professionals.
Weekenders are directed to contact the Court that has sentenced you to weekends, this goes for persons whom need to be booked into the Dickson County Jail regarding criminal summons, cite to court, or citations.
Bondsmen entering the jail lobby shall go straight to the bonding room, do not roam about the lobby please. We will conduct business however it will be from behind a window. Notify the jail once you have arrived in the lobby in order for us to conduct business.
We apologize for any inconvenience this may cause, we wish to keep all person's safety and well being as our priority.
As the numbers spike within the local community we would like to share the fact that the Dickson County Jail has no positive COVID cases.
We have been taking the following precautions regarding the safety and protections of all persons:
* All persons coming into the jail are screened by questions and temperature taken.
* Any Corrections or Law Enforcement Officers entering the jail are masked and wearing gloves.
* Inmates are housed in a classification area until closed. Once closed down they're held there for 14 days under observation. They are screened again after 14 days before being placed in population.
* Any inmates entering the facility stating they have any symptoms are quarantined in the medical hall in a single cell until released or 14 days. Those persons do not enter the facility through a common area in order to prevent contamination of the facility.
* Any inmates going to another County for court are quarantined for 14 days as stated above before returning to population.
* Any inmates coming into the jail from another county jail are quarantined in a single cell for 14 days.
* The housing units and facility are cleaned daily.
* No persons are entering the facility to visit in person with the inmates.
* Courts are being held at the jail by video.
* Inmates working outside the facility and near the public are equipped with mask.
The Dickson County Jail is equipped with a 24 hour 7 day a week Medical Staff.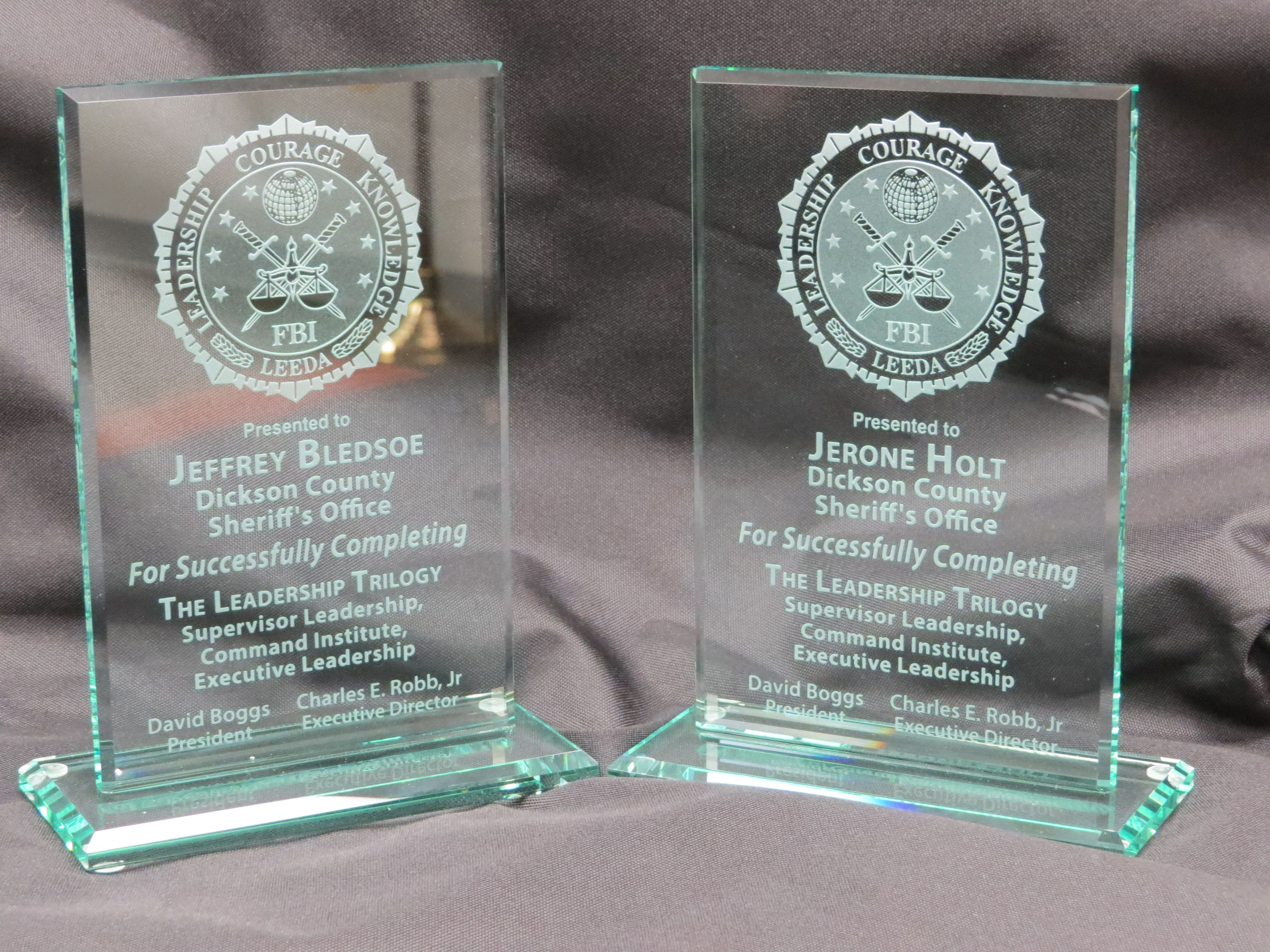 Welcome to the Dickson County Sheriff's Website.